It probably doesn't come as a shock that the Hot Tub cover is a key part of your tub! No cover, massive heat loss and expensive electricity bills. Bad or damaged cover, same scenario. Cheap cover, again, it is going to end up costing you in the long run. Therefore in this article, we are going to look at what you should be looking for when you are purchasing a new Hot Tub cover.
Thinking of Building a DIY Hot Tub Cover? – Don't!
You might think it quite strange that this blog and website is centred around building your own DIY Hot Tubs so why not build a DIY Hot Tub cover too? Yes, you can find articles on the web that will explain how you can do it, but let's face it, they just don't look good. You want a "wow factor" when your friends come round to see the Hot Tub that you build. A piece of celotex or other in wall insulation, wrapped in pallet wrap and then stuck to a piece of hard board is just not going to cut it.
Instead of doing this, you could opt for a cheap cover. You find them online all the time for $200. Spending $200 is going to look way better than the DIY Hot Tub cover alternative. That said, I also think there is huge merit in investing in a good quality cover that is actually going to last the distance. It will save you money in the long run.
Let's take our $200 example. It will be thin, made of not good quality foam. It will be single wrapped and eventually let water in. Wet cover equals degraded performance which will then cost you more to heat. You will also only get a 1 year warranty. This scares me. A cover that is classed as a somewhat disposable item that will only last a year according to the manufacturer? Surely this is not good.
Therefore, instead of going for a DIY Hot Tub cover or the visually better option of going for a cheap, off the shelf cover, I would actually recommend opting for a high quality one.
At www.buildahottub.com we only recommend American made covers that come with 5 year warranties. They are produced by our manufacturing partner, Spa Cover Inc in Florida.
Spa Cover Incorporated has been manufacturing replacement hot tub and spa covers near Miami since 1988. Many on their team have been with them for over 10 years! They pride themselves in providing top quality products supported with exceptional and highly knowledgeable American customer service.
They source the best materials and components to put into their products, and back them with a 5 year warranty that includes coverage for water logging.
Their clients (hopefully you!) have great piece of mind that their covers will be trouble free for their customers. If there happens to be an issue, their clients rest easy because they can count on it will be resolved efficiently and satisfactorily.
As we are a DIY website, it would only be fitting that we can offer a complete custom made cover for our customers. Spa Cover Incorporated is the only cover manufacturer to provide complete cover customization when ordering.
Our Design-Your-Own strategy permits our clients to configure their order to the environmental needs and budget of their customers. Every single component is selected when ordering including handle locations and styles, fixed or adjustable straps, strap locations, hinged or separate, number of foam panels, etc.
Our competitors highlight the selection they offer, but this only means the range of sizes and shapes.
This extra manufacturing effort for complete customization allows us to put our clients in full control.
Spa Cover Inc manufacture standard covers, up to 100″ x 100″, in varying thickness foams including tapered and flat. Covers can be further customized with more dense foams with 1.0#, 1.5# and 2.0# foam densities offered.
For swim spas or any cover that exceeds 100″ in either length, width or diameter if round, they manufacture custom replacement covers with three or more panels. Covers can be any length, but cannot exceed 120″ in width or diameter. The cover length will be divided into as many panels as necessary, with the maximum panel width of 48″.
For spas that are inset into a deck or flush with the coping surrounding the spa, they offer Walk On covers that can support the weight of three adults. These are made by laminating fibreglass sheeting to the top and bottom of each foam panel, to give the cover the strength required to prevent someone from falling through the cover into the spa.
Our friends over a Spa Cover Inc have put together this guide on how to measure a Hot Tub cover or indeed how to measure your own Hot Tub for the cover.
Measuring the Current Cover
Length and Width
If the cover being replaced fits correctly, it is best to simply measure the existing cover. Measure the length and width at the widest parts of the cover – being sure to ignore the rounded or cut corners.
Measure across the cover in both direction, staying away from the corners.
Rounded Corners
Give the cover's corner some extra slack by using smaller radius measurements
Length and Width
Measure the length and width, taking care to measure to and from the outside edge of the acrylic so the skirt will hang straight – like the vertical yellow line shown
Rounded Corners
Measure where the measuring device first touches the side of the spa
What NOT to do with a Hot Tub Cover
Let's start the article with a few pieces of safety advice.
DO NOT SIT / STAND or LAY on your hot tub cover. It WILL NOT support weight. Even resting your elbows on a cover can put a small dent in the foam. There are manufacturers out there that claim that their covers are fine to stand on. Honestly, it is not worth the risk. Also, it kind of sets a precedent. If your kids can walk on your cover, they will assume they can on all. That is how kids think and that is a huge risk. Just dont do it.

KEEP CHILDREN AWAY – Kids love to play! DO NOT allow them to play under the cover! I know it is so tempting with the lights on for the kids to go under the cover. Just don't let them do it. So dangerous it just is not worth the risk.

NON-SECURED or IMPROPERLY SECURED covers are a HAZARD. I'll be honest on this point. My cover does have the securing tabs attached to it but I dont use them. Is this a risk? In my case, the cover is so big and so heavy that there is no way the kids can move it (neither can the wife FYI). That said, smaller tubs should definitely have the cover secured. For safety and also to keep it covered in strong winds for example. You don't want to have knocking on the neighbours door asking for you Hot Tub cover back!
CHECK COVER FREQUENTLY for damage and / or premature deterioration.Damaged covers do not do their job properly. Once they begin to take on water, they become heavy and difficult to move. Also, the thermal properties that keeps that all important heat in your tub are affected and they do not insulate in the right way. Its time to replace. So on that note, let's look at what you should be looking for in a Hot Tub cover.
Time for a Replacement?
Most hot tub manufacturers will supply new hot tubs with covers ready fitted. I guess it doesn't make sense not to supply one! Depending on the quality of the hot tub, the cover may last a long time or, if you're unlucky, it might be that the manufacturer didn't use high quality materials and the cover might need replacing sooner rather than later.
To a certain extent, from the manufacturer's point of view, covers aren't all that exciting to sell and hot tub purchasers often don't really have the quality of the cover high on their priority list. It's much more exciting to think about the size of the hot tub, how it's filtration system works, how comfortable it is and how many jets it has rather than what the thermal efficiency of the hot tub cover is. Of course, many manufacturers provide high-quality covers with their hot tubs, but some at the lower end of the market inevitably do provide covers that are of lesser quality, will be less efficient and last a shorter amount of time than a high quality cover.
So, it might be that you need to replace your hot tub cover because it's simply too old and worn out or you might have realized that the cover you currently have doesn't suit your purposes or isn't particularly thermally efficient.
Custom Hot Tub Cover
We're really pleased to be able to offer you a totally custom manufactured Hot Tub cover. Regardless of the size or shape, we can make it for you.
Use the quote generator below to generate a quote fo your custom Hot Tub cover. This quote is valid for any of the shapes below as long as none of the sizes are greater than 96″.
This is a totally custom made cover to your specifications. We will need to contact you to get all the information that we need to put this into production. Please use the form below to request a quote and we will contact you for more information. Thanks.
All Covers come as standard with the following features;
5 Year Warranty
5" Skirt/Apron
4mm Vapour barrier
2 galvanised C channels
4 tie down straps with keyed locks
PVC mesh underneath
28oz marine grade vinyl
Delivery to Continental USA
Custom Hot Tub Cover – Full Estimate
If you are looking for a full estimate, then this is the form to use. All of the options are below. If you are looking to order a new hot tub cover then this is also the form you are going to need to complete. It has everything we need to get that new custom cover manufactured just for you.
Types of Hot Tub Cover
There are 3 main types of spa covers – Soft Spa Covers, Hard Spa Covers and Aluminum Spa Covers.
Spa Soft Covers (aka soft spa covers), are a durable vinyl fabric that is stretched over the spa top and fastened to the spa cabinet with rubber straps. They are used with an air filled vinyl pillow floating underneath the soft cover, to reduce pooling of rain water.
The Good: Lightweight and much less cumbersome than traditional folding spa covers. Lowest cost for a spa cover, $150-$200.
The Bad: Not a thermal spa cover, very low R-value which makes it unsuitable for most heated hot tubs.
The Ugly: Even with the air pillow used underneath, heavy rain can cause water (and stains) to collect on the cover.
Hard Spa Covers are the traditional vinyl wrapped foam cores with a center hinge for folding. The most popular type of spa cover, hard spa tops are made to fit the spa dimensions exactly, and are fastened to the spa cabinet with straps and clips.
The Good: Seals tightly to spa edges to perform at the highest possible R-value for heated spas. Affordably priced from $294-$500.
The Bad: Larger hot tub covers may require two persons to remove and replace the cover, unless a cover lifter is used.
The Ugly: The foam cores can break under a heavy load or horseplay, and can absorb water if the foam core seal is cut or punctured.
Aluminum Spa Covers are a close cousin to the Hard Spa Cover, and have been around for years. A Styrofoam core is sandwiched between two aluminum plates, and edged with a thick aluminum border. Can attach to spa cabinet with optional straps.
The Good: Lightweight and sturdy aluminum frame, Styrofoam cores that can't absorb (much) water, many attractive colors.
The Bad: Lower R-value. No skirt over the edge of the spa, heat seal is made by a 1/2″ rubber gasket between spa lip and cover.
The Ugly: Hard to place without a spa cover lifter. Easily slips into the water, can scratch spa finishes. Highest cost of $1200-$1500.
What to Look For in a Replacement Hot Tub Cover?
ASTM Safety Standards
Spa cover safety is especially important if you have children or pets that can get near your spa or hot tub which is why you must look for a cover that is ASTM certified. You should also know that many municipal building codes require ASTM-compliant hot tub covers to be used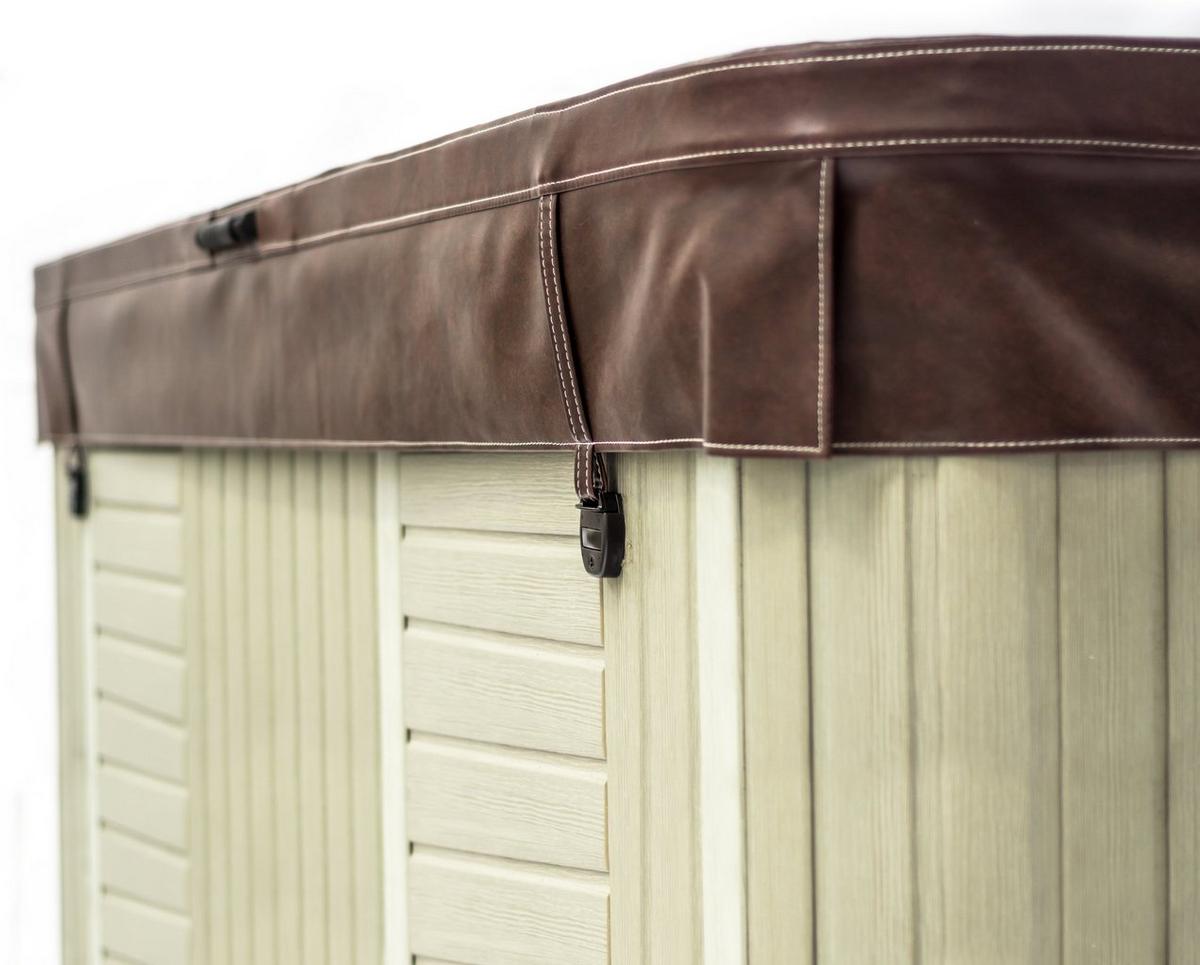 Covers that are Built to Last
You've got to go for the most durable option that you can find and afford. You should look for the following;
Double stitching, 40-point reinforcement and high quality zippers address every stress point.
Premium marine-grade vinyl is treated with mildew and UV inhibitors.
Custom seals that retain heat and prevent moisture loss.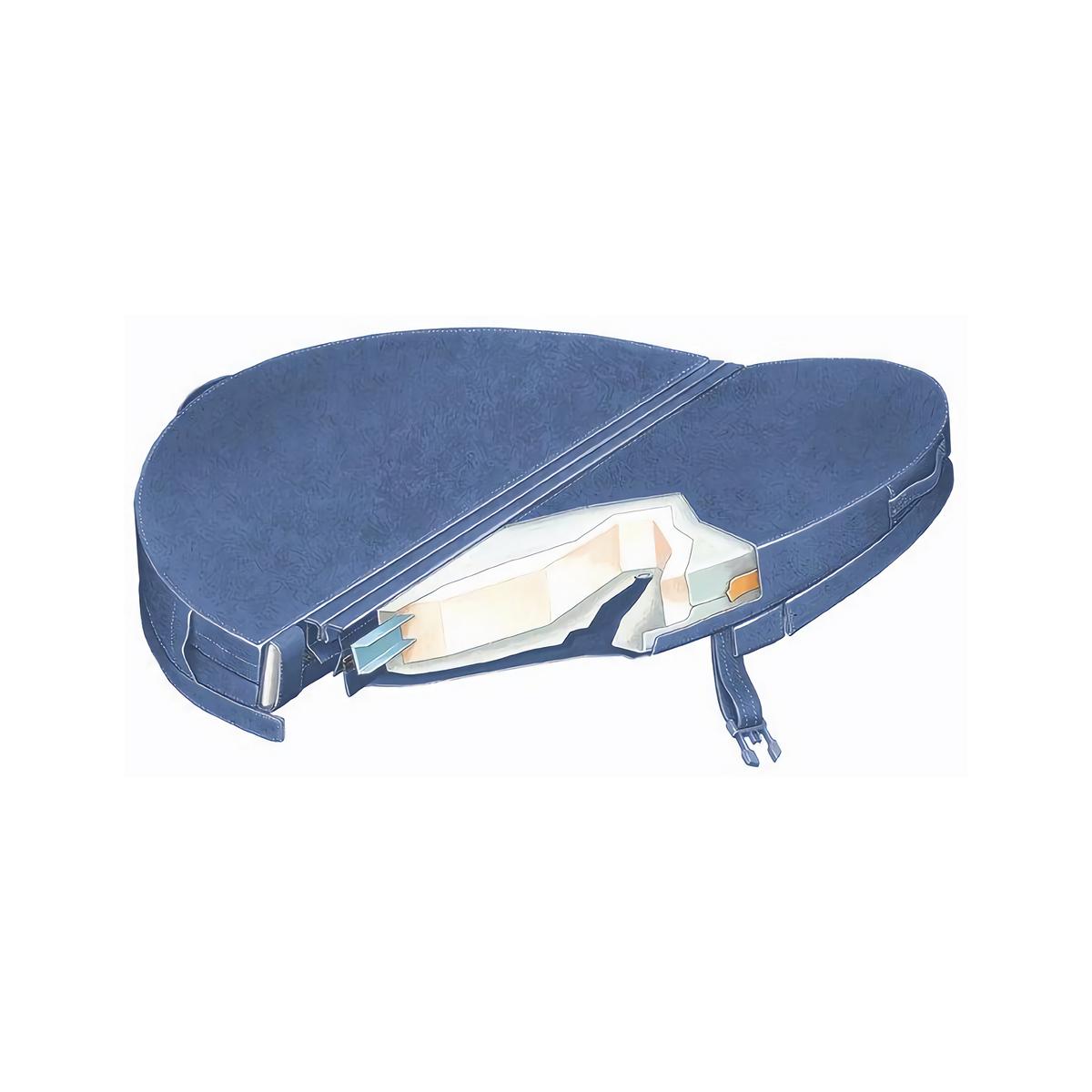 Tapered Closed Cell Virgin Foam & 20-Guage Steel Channels
Thicker covers provide better insulation. It is not rocket science. You should be looking for something around 4″ thick and tapered so that water drains off. The 4-inch to 2-inch tapered spa cover that feature closed cell virgin foam core insulation its what you should be looking for. This is the best option when it comes to cover strength and heat retention all while keeping the cover weight as minimal as possible. For added reinforcement, look for a 20-gauge steel center channel to strengthen the cover's center and provide extra strong support.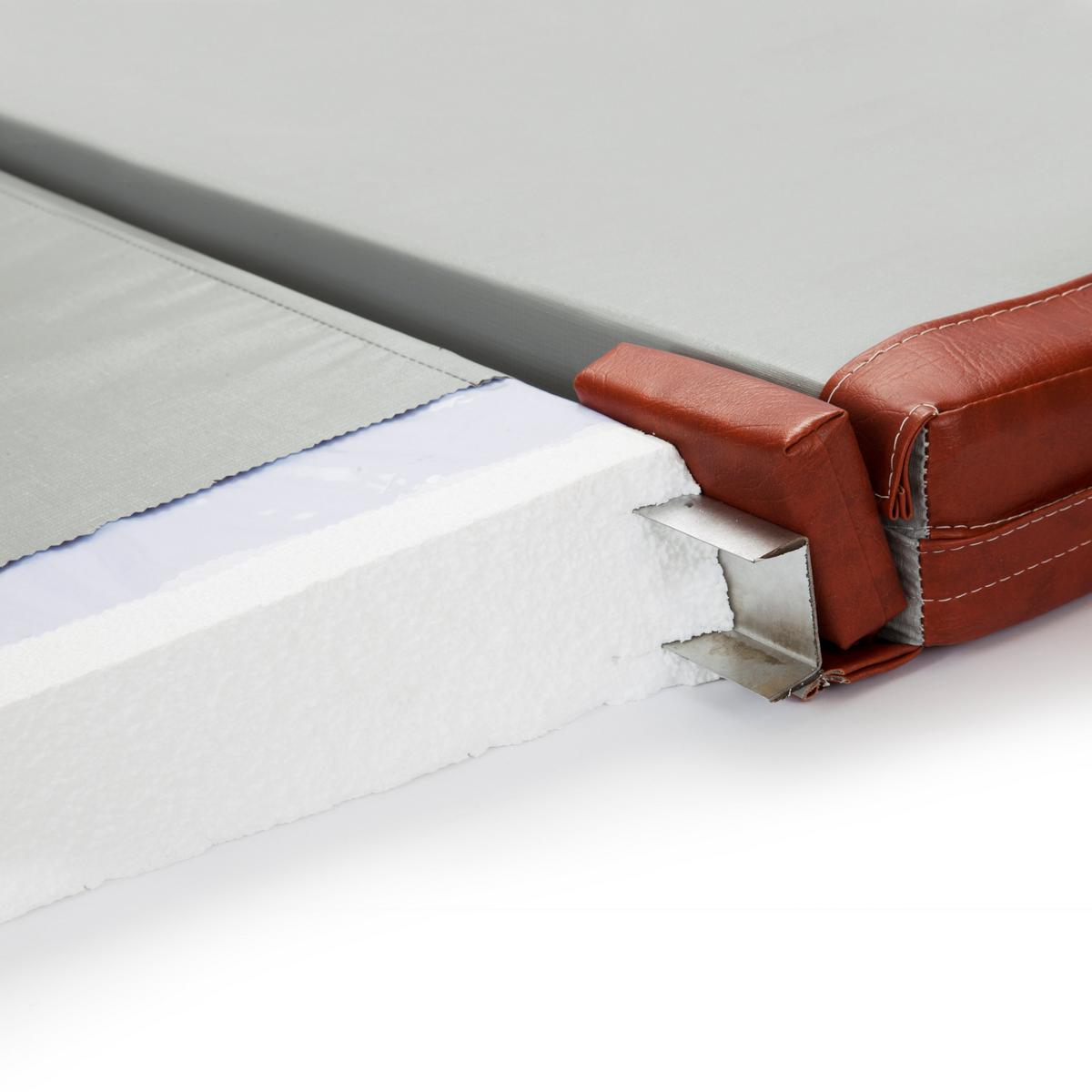 Sturdy, Four Layer Hinge
The hinges on spa covers are critical stress points which is we make these areas sturdier by using four layers of reinforced vinyl. The design and function of our hinge has been tested through thousands of folds to ensure reliable use for years of opening and closing of your spa cover.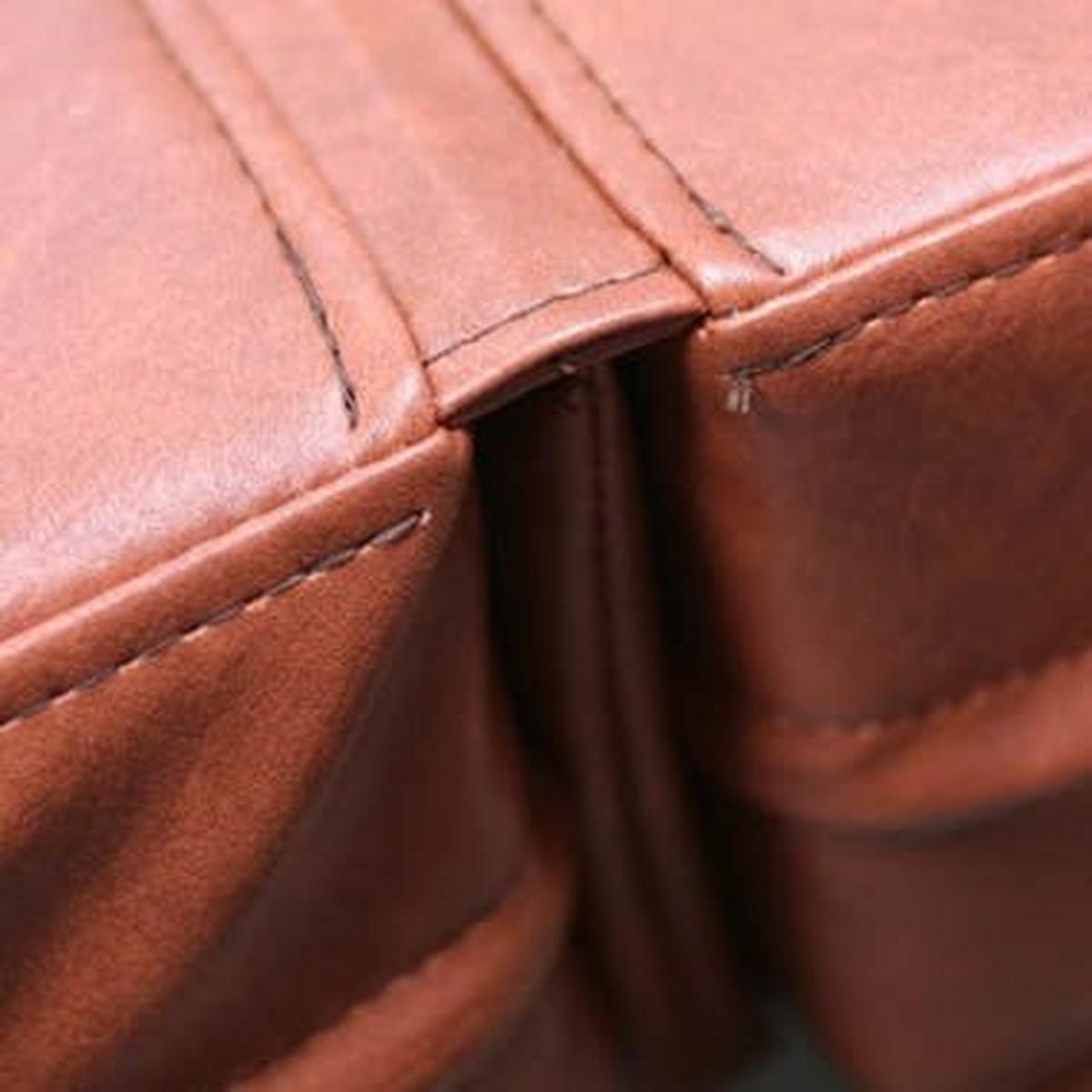 Can I Help You?
If I can help you in any way I would love to hear from you. You can get in touch using the form below.
Thanks - Andi
Hi, Andi here. I own Buildahottub.com and also write all of the articles and info pages on the site. Some years back now, I built my own hot tub but struggled to find the information I needed. So, once my tub was complete, I started this website to help others in their own pursuit of hot tub and plunge pools DIY building information.
Today, I've helped over 1000 DIY customers just like you all over the world build hot tubs and pools. Have a good look around the site, there are lots of resources here. Please do get in touch if I can help you. - Cheers, Andi
If you're a hot tub enthusiast, you've likely come across the term "cyanuric acid." This [...]